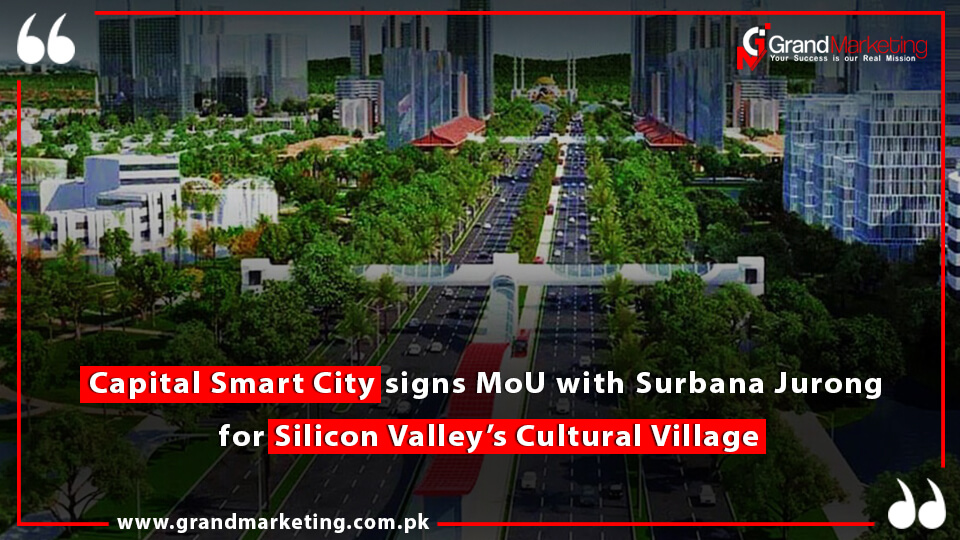 Capital Smart City Islamabad has signed a Memorandum of Understanding (MoU) with Surbana Jurong (SC) to construct a Cultural Village in Silicon Valley, according to our sources.
Capital Smart City (CSC) is one of Pakistan's most well-known housing societies. In reality, it is Pakistan's very first smart city. The housing society has taken the lead in establishing Pakistan's first Silicon Valley.
Read more: The deadline for submitting the Kingdom Valley 5 Marla 975 File has been announced
Silicon Valley will be a business hub where IT professionals, corporate behemoths, and software firms will collaborate to foster tech-world engagement. It would not only provide fantastic chances for Pakistani young generation, but it will also encourage and engage them in the tech sector, thereby contributing to Pakistan's economy and stability.
It will also launch a number of projects in Silicon Valley, such as the Cultural Village. The project will be designed with the assistance of Surbana Jurong, a Singapore-based infrastructure business.
For more news, stay tuned to Grand Marketing.