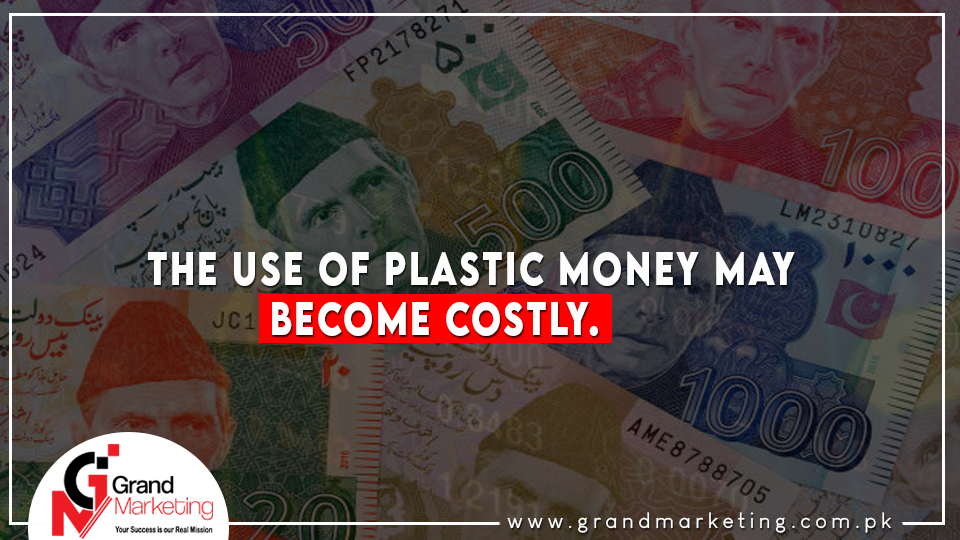 The government intends to levy a 1% tax on credit and debit card payments made overseas.
Source: The Express Tribune
ISLAMABAD: To save Pakistan's rapidly diminishing foreign exchange reserves, the government may impose a 1% tax on all credit and debit card transactions made in Pakistan to buy items overseas or during international travel.
According to Federal Board of Revenue sources, it is also planning to hike the tax on foreign air travel by four times to Rs50,000 per Business Class ticket (FBR).
Both measures aim to save about $1 billion in foreign exchange reserves each year. After the State Bank of Pakistan (SBP) tightened controls on the purchase of dollars from the domestic market and for travelers transporting the greenback abroad, authorities have seen a surge in foreign payments via credit and debit cards.
The central bank changed its laws for the acquisition of foreign currency in December last year, requiring all exchange companies to verify that no individual purchases foreign money worth more than $10,000 per day and $100,000 per calendar year in cash or outward remittances.
According to current restrictions, a person can still send educational and medical costs overseas worth up to $70,000 each calendar year and $50,000 every invoice from banks.
Carrying foreign currency out of Pakistan has been restricted even further.
Read More: Hike in petrol price in Pakistan
According to sources, a plan to reinstate the 1% withholding tax on credit and debit card transactions is being considered. The rate for non-filers of income tax returns might be as high as 2%.
A similar tax has been implemented in the past, but it was repealed in June of last year due to low revenue. This time, though, the government intends to cover all online transactions that result in money leaving Pakistan through these digital ways of payment.
Previously, every financial organisation was required to collect a 1% advance tax on behalf of every individual who performed a credit card, debit card, or prepaid card transaction with a person outside of Pakistan.
Last week, the official foreign exchange reserves fell to $9.7 billion, but Finance Minister Miftah Ismail predicted that they would rise to roughly $12 billion once a $2.3 billion loan from China arrived in a few days.
According to sources, there was also a plan to impose a Rs50,000 total federal excise charge per Business Class international air ticket, with the goal of taxing the wealthy while simultaneously discouraging overseas travel.
The government has already imposed a Rs10,000 excise duty on these travellers.
To save foreign cash, the federal cabinet also barred foreign visits by government officials and cabinet members on Tuesday, except if travel is required.
The previous administration also removed the 5% advance income tax on the gross amount of domestic plane tickets, Rs16,000 per person for First Class international travel, and Rs12,000 for Business and Economy Plus international travel from the previous budget.
The SBP and the federal government flatly denied rumours that they planned to freeze all foreign currency accounts (FCA), Roshan Digital Accounts (RDA), and safe deposit lockers in Pakistani banks on Monday.
The authorities informed the general public that the accounts and lockers were entirely secure, and that no plans to restrict them were being considered.
The approaching default was averted, according to Finance Minister Miftah Ismail, after the administration took arduous steps in addition to working with bilateral and multilateral creditors to get new financing.
The rupee fell against the US dollar for the second day in a row on Tuesday, closing at about Rs203 in the inter bank market, signaling that investors were still concerned about the genuine impact of the government's efforts to resuscitate the economy.
The finance ministry, on the other hand, stated that the government was taking all necessary steps to ensure the country's macroeconomic stability.
For more information and details, visit our website Grand Marketing.