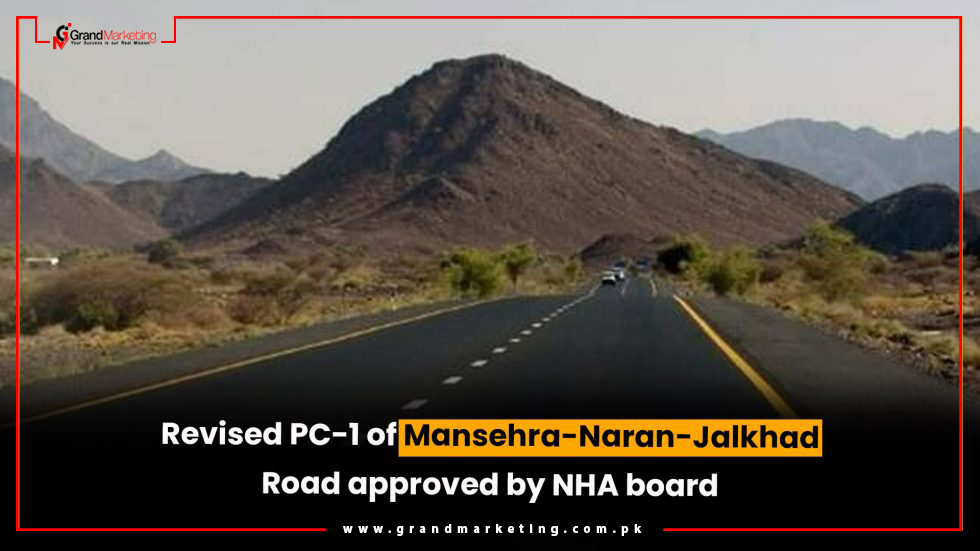 Islamabad: As per the latest news reports, the Project Concept-1 (PC-1) of the 163-kilometer-long Mansehra-Naran-Jalkhad Road (N-15) was sent to the authorities by the National Highways Authority (NHA) Executive Board.
Read more: NHA ordered to restart work on Peshawar Northern Bypass
The project worth PKR 5.57 billion was received by the National Economic Council's Central Development Working Party (CDWP)/Executive Committee (Ecnec). The reports stated that under the amended PC-1, the cost of the project increased by 45.8%, to PKR 5.57 billion from the previously proposed value of PKR 3.820 billion.
Read more: Plastic roads to be built in Islamabad, other cities: minister
Furthermore, for the dualization and improvement of the 80-kilometer-long Pindigheb-Kohat Road (N-80), the board approved a revised PC-1 and allocated PKR 21.52 billion for it. Approval is also granted to the amended PC-1 for the 128-kilometre-long dualisation and upgradation of the Indus Highway (N-55) from Sarai Gambila-Kohat with a total budget of PKR 33.774 billion.
For further updates, stay tuned to Grand Marketing.