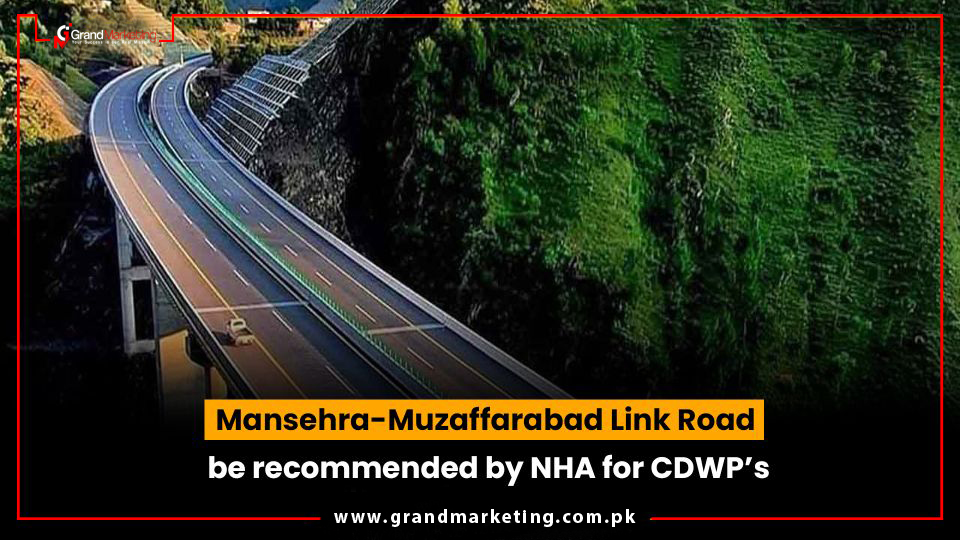 Islamabad: According to news sources, the National Highway Authority (NHA) Board has submitted Project Concept-1 (PC-1) for the Mansehra-Muzaffarabad Link Road project to the Central Development Working Party (CDWP) for approval.
Read More: NHA allows PC-1 of PKR 44 billion for Muzaffarabad-Mansehra CPEC Link Road
The PKR 44.72 billion project, which spans 26 kilometers, is part of the China-Pakistan Economic Corridor (CPEC). The proposal will be referred to the Executive Committee of the National Economic Council (ECNEC) for final approval after receiving CDWP approval.
The proposed project will be built according to the design proposed by the National Housing Authority in 2013. At a meeting, Sardar Mohammad Yusuf, a member of the Khyber Pakhtunkhwa (KP) Assembly, remarked that the project will boost the local economy by promoting tourism in the area.
Read More: Revised PC-1 of Mansehra-Naran-Jalkhad Road approved by NHA board
He further added that if the Mansehra-Muzaffarabad Motorway is connected to the Hazara Motorway via Pano Dehri and Gujjar Galli, it will travel through lush alpine forests, offering tourists with a magnificent experience. He added that tourists would flock to the Kaghan valley and other sections of the Hazara division, as well as Azad Jammu and Kashmir (AJK).
For more information and details, visit our website Grand Marketing.