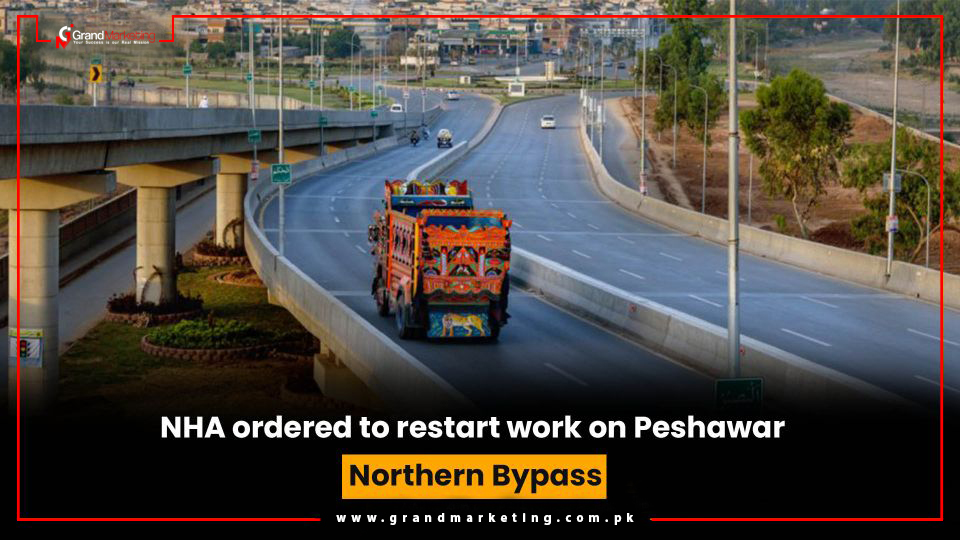 Peshawar: The district government has ordered the National Highway Authority (NHA) to resume construction work on the remaining part of the 32-kilometre-long Peshawar Northern Bypass project, news sources reported. The PKR 22 billion project was delayed due to land acquisition issues in phase 2 and phase 3 of the project.
According to the Project Concept-1 (PC-1) of the project, the road connects M-I Motorway near Chamkani with Takhta Baig check-post of Jamrud tehsil, in Khyber tribal district and was planned to be completed in three phases. After the completion of the first phase in 2015, the project hit a roadblock on the issues related to the land acquisition.
Read: NHA to join N-55 with Peshawar-Torkham Expressway (PTEX)
Moreover, AC Haq said that the district administration collector has saved PKR 160 million in terms of compensation to the exchequer during the process.  The project contractor NHA will start working on the remaining 12-kilometre portion of phase 2 and the 13-kilometre long portion of phase 3-A and B of the project soon.
For more updates, stay tuned to Grand Marketing News!