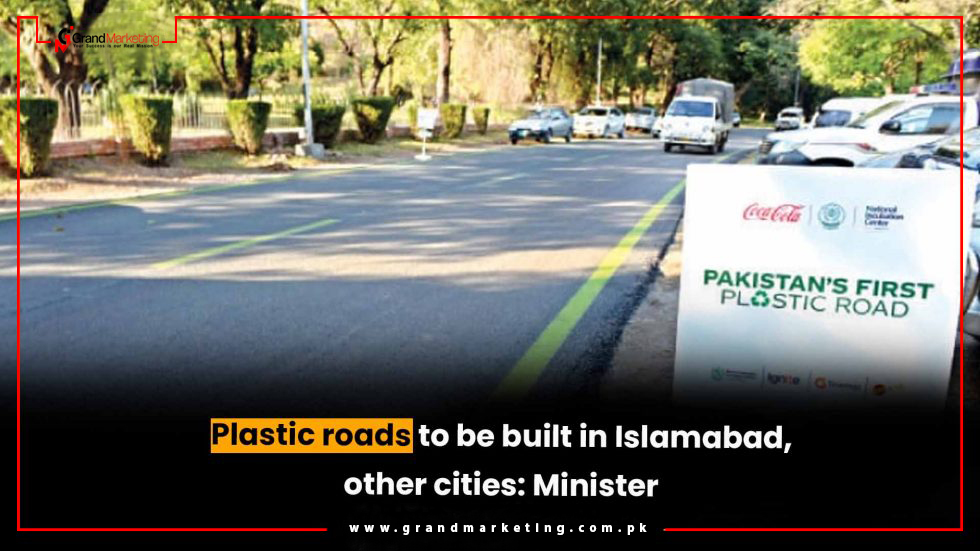 Islamabad: Plastic will construct roads in the federal capital and other cities as this concept is environment-friendly.
On Monday, Mr. Sheikh Rashid, the Interior Minister, stated during the inauguration of the very first plastic road project. The project is supposed to be a patch of 1km-long Ataturk Avenue road carpeted with plastic mixed bitumen.
The minister acknowledged the Capital Development Authority (CDA) Chairman Mr.Amer Ali Ahmed and other partners for coming up with such a revolutionary idea. Many students and environment-friendly people attended the inauguration ceremony and took a ceremonial walk.
For this project, 10 tonnes of plastic bottles were utilized. The plastic bottles were implemented jointly by Coca-Cola, National Incubation Centre, and CDA. It must be noted that several countries have already constructed several plastic roads.
The use of plastic makes the roads more durable. The main objective of using plastic is to protect the environment. A trial was done in F9 park, and it stood out to be successful. According to the news, 700 tonnes of waste is produced daily, and 150 tonnes include plastic waste. This thing will save the environment.
For more news, stay tuned to Grand Marketing.