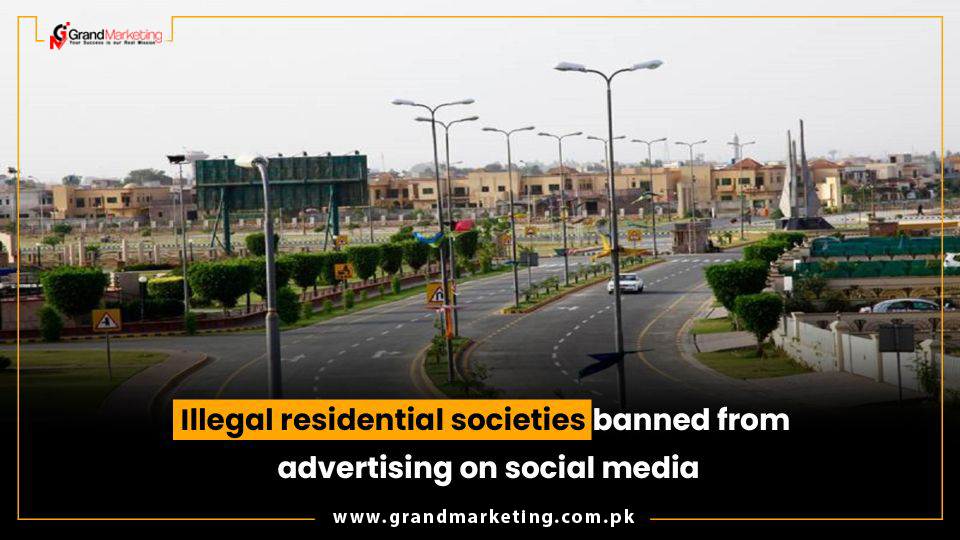 Lahore: According to press reports on April 29, the Pakistan Telecommunication Authority (PTA) has banned all illegal housing societies under the Lahore Development Authority's (LDA) jurisdiction from advertising on social media. Without a prior No Objection Certificate (NOC) from LDA, housing societies will be unable to advertise.
Read More: LDA to Submit 5 Development Project Proposals to CM for Approval
According to sources, the LDA approached the supreme media regulatory authority in response to the Lahore High Court's decision. According to a statement made by the PTA, all unlicensed housing schemes have been advised not to promote themselves on social media platforms. If these societies are found to be in violation of the directions, disciplinary action will be taken in accordance with the law.
It's worth mentioning that the LHC ordered the LDA to take action against all illegal housing schemes that swindle citizens of their hard-earned money in its March 30th ruling. The LDA has ordered that all electronic and print media outlets double-check the criteria before publishing or broadcasting housing society advertisements as a result of the order. Furthermore, according to court decisions, housing organizations must provide the following information in their advertisements:
Read More: LDA to Submit 5 Development Project Proposals to CM for Approval
The size of the housing project
Details about the plot and the number of blocks
Plots with a mortgage
The total number of commercial and residential plots
No. of the NOC diary
QR code (Quick Response Code)
For more information and details, visit our website Grand Marketing.