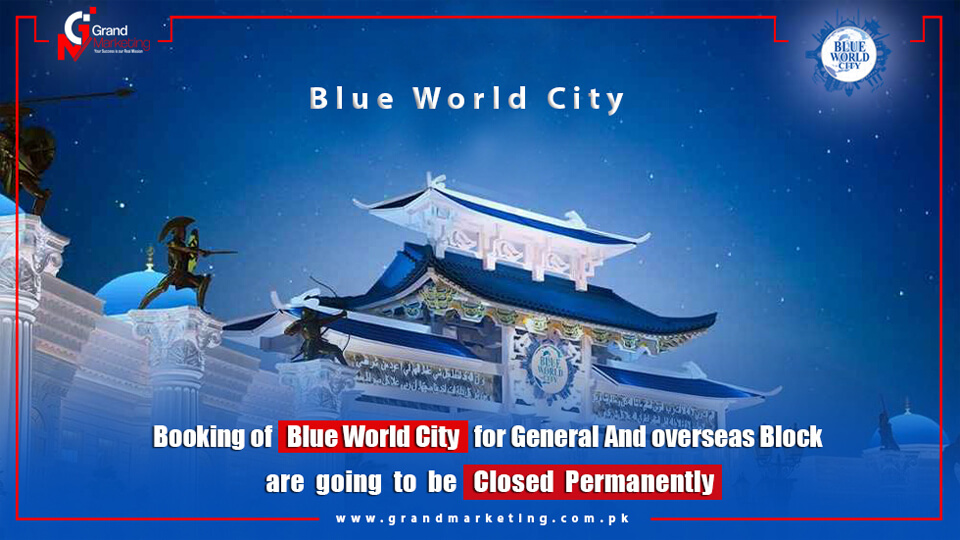 Booking of Blue World City on old rates for General And overseas BLOCK is going to be closed permanently
Last Date: 31-may-2022
New rates will be effective from 1st june 2022.
Latest News: Blue World City Islamabad's (BWC) chairman (Saad Nazir) recently made this announcement that bookings for the Overseas Block and General Block will be closed permanently soon as they have achieved what they were supposed to achieve.
Furthermore he said that after Eid ul Adha there will be new prices, so it's the last month to close all the files.
Announcement: The clients who have only paid the down payment need to pay the confirmation fee also. Otherwise files will be sold to other parties, those who are interested.
Notification: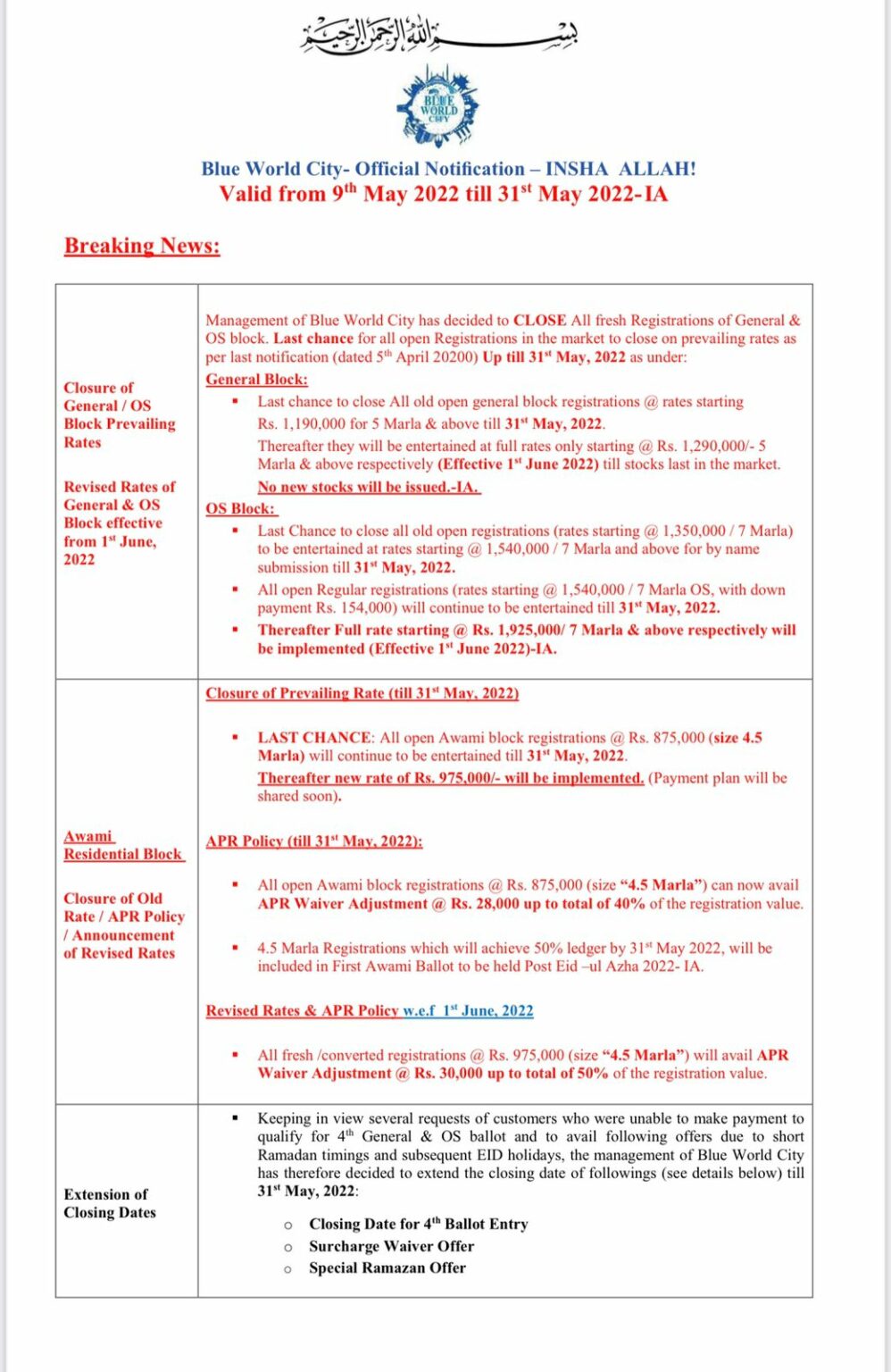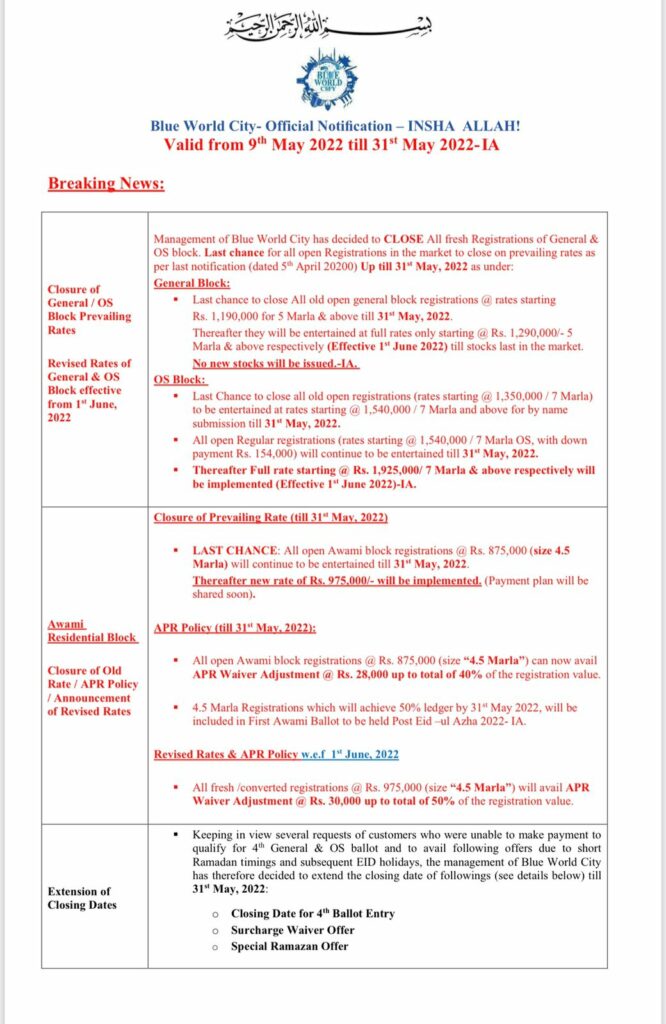 BWC is one of the most popular housing project in Pakistan. People around the world and in Pakistan are very keen to buy land in Blue World City (Islamabad).
For more news, stay tuned to Grand Marketing.