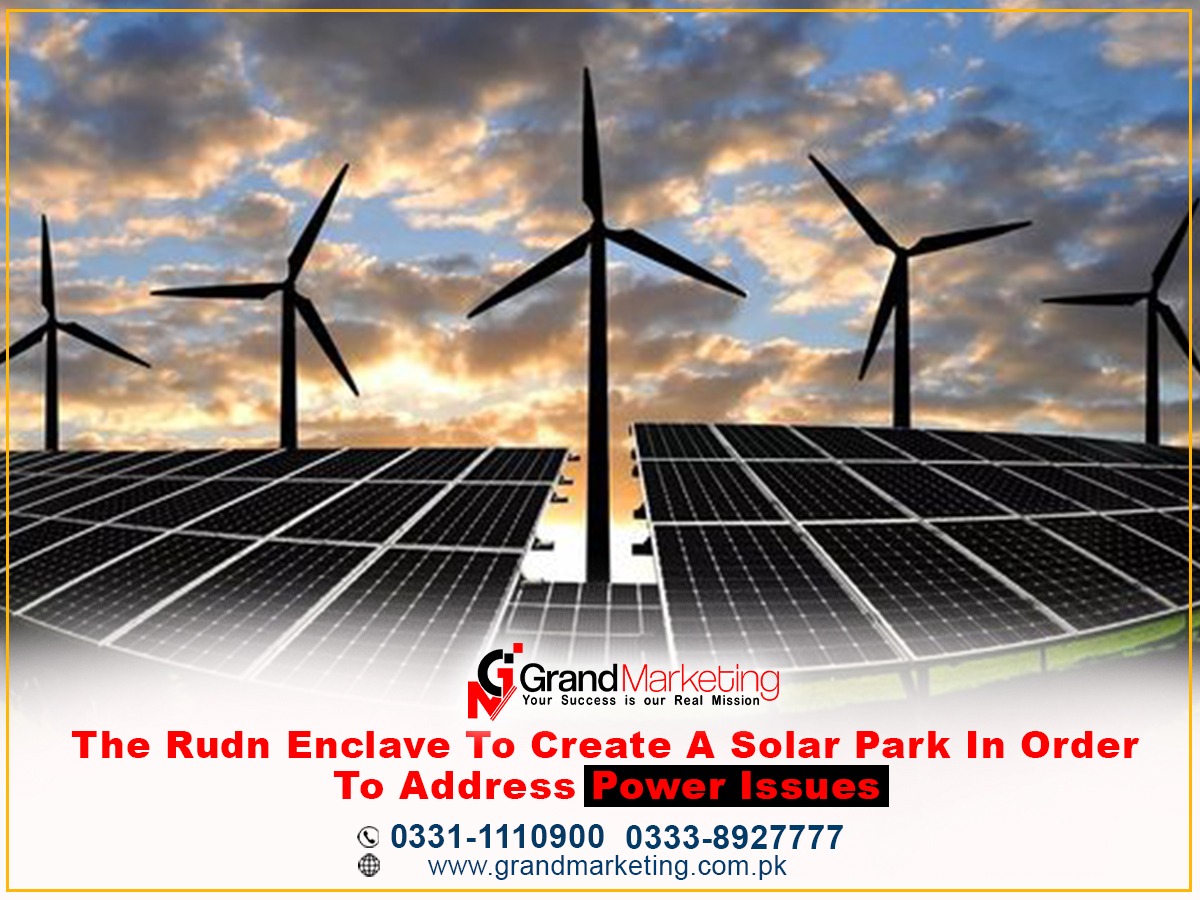 Rudn Enclave Rawalpindi is a modern and luxurious housing development that is growing quickly and offering less expensive investment and housing options for the people of twin cities. In order to address the issue of electricity, the builders have currently announced their intention to create the Rudn Enclave solar park. The residents of Rudn Enclave can expect to receive dependable, sustainable electricity from this solar park.
 A high-end housing community called Rudn Enclave is situated in Rawalpindi on the crucial Adyala Road. It is situated on a terraced terrain, which enhances the area's natural beauty.
The latest declaration of Rudn Enclave Solar Park's established order is wonderful news for the residents who will settle here in the future. Everyone is aware of the modern situation of the energy supply, and prices are rising rapidly. RMRSCO is aware that this issue won't be resolved in the near future. They have therefore decided to build a sun park in order to continuously supply electricity to growing populations.
It is important to note that this project's solar panels have been delivered to the site, and formal development has begun. Speaking about its surroundings, the Solar Park is currently being developed in the Executive Block of the Rudn namely at the elevated area next to the website office and mosque. As you are aware, solar panels must be installed at the top, therefore the builders will create parking for the Executive Block mosque and place offices there.
The creation of a solar park will offer a number of advantages, including:
reliable and sustainable energy supply decreased reliance on the national grid Residents will pay less for electricity decrease in carbon footprint increased cost of owning a home A solar park at Rudn Enclave is currently operating at a level that is significantly closer to sustainable and dependable electricity supply. The Rudn Enclave residents will benefit from this solar park, but it will also help reduce carbon emissions.