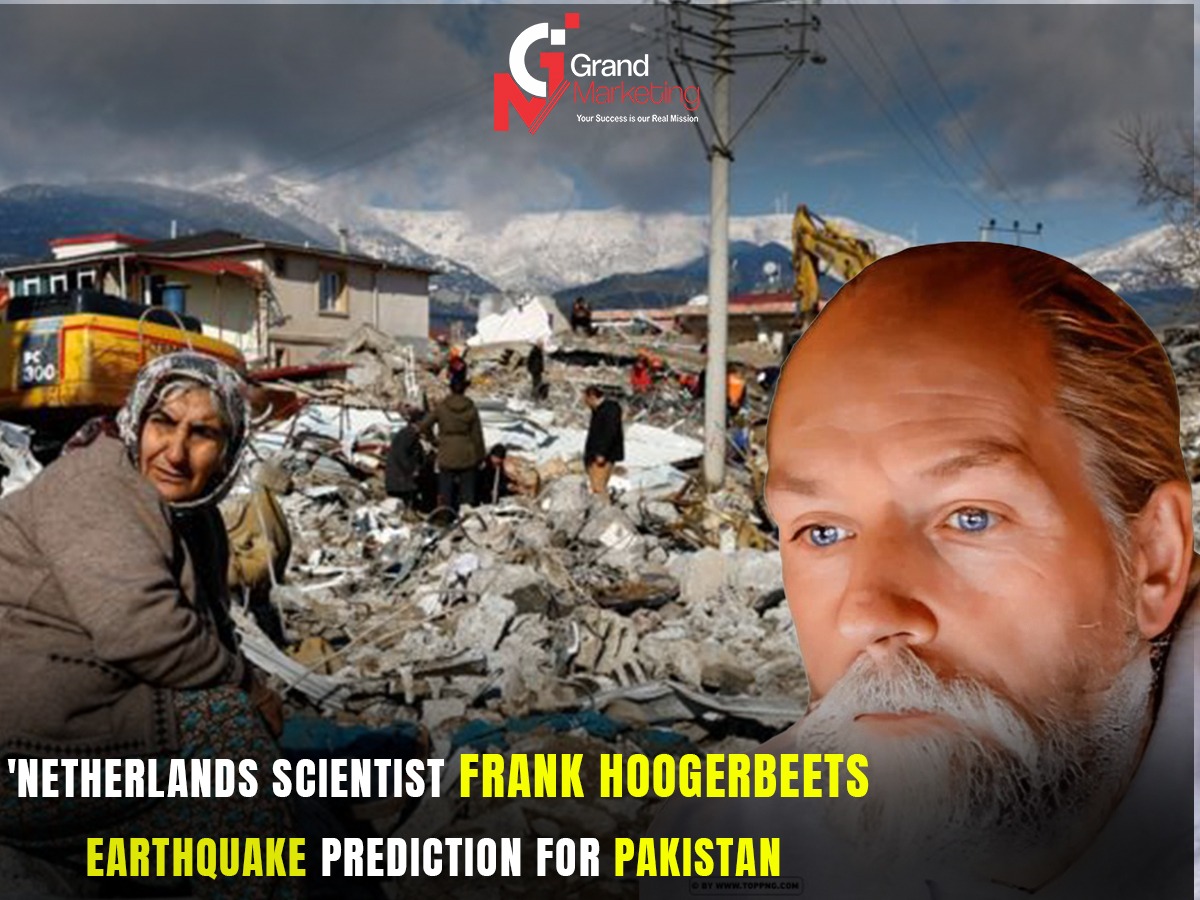 Third Accurate Prediction Raises Doubts in the Wake of Pakistan's Ongoing Crisis
The Dutch scientist Frank Hoogerbeets, famous for his earthquake forecasts, has again sent shockwaves through the area with his latest forecast of a major earthquake that will affect Pakistan, India and Nepal close to here. Hoogerbeets had made this prediction just a few days earlier, citing India as one of the capacity-affected regions and predicting that the earthquake may happen within the next 48 hours.
The Devastating Impact:
An earthquake yesterday with a magnitude of 6.2 and a depth of 5 kilometers shook parts of India and Nepal. Nepal, Uttar Pradesh, and Delhi NCR were the states most severely impacted. India suffered very little damage, while Nepal was hardest hit and suffered enormous losses.
Unprecedented Accuracy:
The predictions of Frank Hoogerbeets have now been confirmed accurate 0.33 times this year. In the past, he had predicted earthquakes that would occur in Turkey and Syria and resulted in several casualties.
Future Concerns:
Hoogerbeets also predicted a probable earthquake with an epicenter in Pakistan's Balochistan Chaman line within the next 24 hours, making the situation even more dire. Given the nation's ongoing political and economic problems, the stress and depression that many people are already suffering, and the record unemployment rates that are making things worse, this earthquake prediction just serves to increase people's anxieties.
A Moment of Reflection:
As Pakistan faces this critical juncture, it calls for a collective introspection. The question arises: Are we silent or silenced as a state? While we hope and pray for a better tomorrow, the country should come together and cope with the pressing issues, providing guidance and solutions for those who need it. In these difficult times, solidarity and resilience are our pleasant allies.