PECHS or Pakistan Employees Cooperative Housing Society Islamabad is an authorized housing scheme effective since 1989. This society is perfect living place for low income or fixed budget families.
If you are looking for long term investment in the federal capital Islamabad then PECHS is you best investment opportunity. The Designers of the society are the Senior Government Officers who are also working in different areas of Islamabad.
PECHS is located in Islamabad which is renowned for its high standard living styles, security and lush green environment. It is surrounded by the attractive and striking Margalla hills. Weather of the city is always pleasant and soothing.
Islamabad has already fascinated a large number of investors. That's why many new national and international housing societies are developed to provide living place to new families and citizens also.
Pakistan employees cooperative housing society Islamabad is nearest to the new international airport. This is the reason that PECHS is the most noticeable housing society in the region. Opportunities for residential and commercial activities are probably higher in this society than other neighboring housing schemes.
Pakistan Employees Cooperative Housing Society Islamabad pools first class construction techniques and hi-tech services of international standards. The housing scheme compromises all kinds of niceties like water, electricity, roads, streets etc. Due to good level of underground water system, people can use boring to draw out fresh water at their homes.
Pakistan Employees Cooperative Housing Society PECHS is designed to ease the middle class families with less or fix income, so that they can also enjoy the life style of Islamabad.
PECHS is situated near to New Islamabad International Airport. Its main entry is from Fateh Jang Road next to the PAF Fazaia Housing Society Tarnol. The other entrance will be from Kashmir Highway.
This entrance will be the opening gate for k block of the society. This boulevard will be a link road which connects Kashmir Highway to the Jinnah Avenue of Pakistan employees cooperative housing society.
It is the most nearest society to the new Islamabad international airport. Estimated distance of Airport current gate from its K block is only 1 KM.
Gulberg Greens Islamabad is in a prime location on the main Islamabad Expressway, with connections to Rawalpindi and Islamabad. Gulberg Greens is the only housing society in the area to benefit from such a favorable location.
Situated in a location that's is central to Islamabad and Rawalpindi, the locality of PECHS is reachable from any point of both cities, thanks to the many roads, boulevards, and expressways that lead to and from it.
The four most popular expressways passing across and through PECHS are Kashmir Highway, Lahore to Rawalpindi Motorway road and Grand trunk road Rawalpindi. Other important roads and areas lending added significance to the area include new international Airport, Fateh Jang, and Zero point.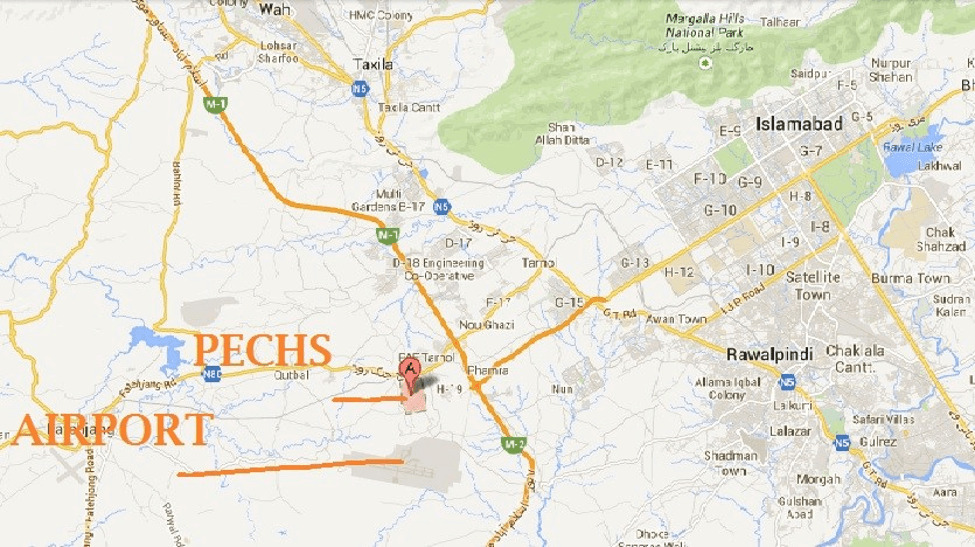 Pakistan employees cooperative housing society Islamabad is listed under Rawalpindi Development Authority (RDA). It is also registered under the Registrar Cooperative Housing Societies Department of Islamabad Capital Territory (ICT) administration.
Registration and NOCs can be checked at:
http://ictadministration.gov.pk/cosd8.html
Request for

DISCOUNT

Booking
1st Floor RBS Tower, Business Park, Gulberg Greens, Islamabad, 44000, Pakistan

+92 (331) 111-0900

info@GrandMarketing.com.pk
View our Latest Projects prospectus of
brochure for an easy to know Price Plans on
all of the projects offer.
Request for

DISCOUNT

Booking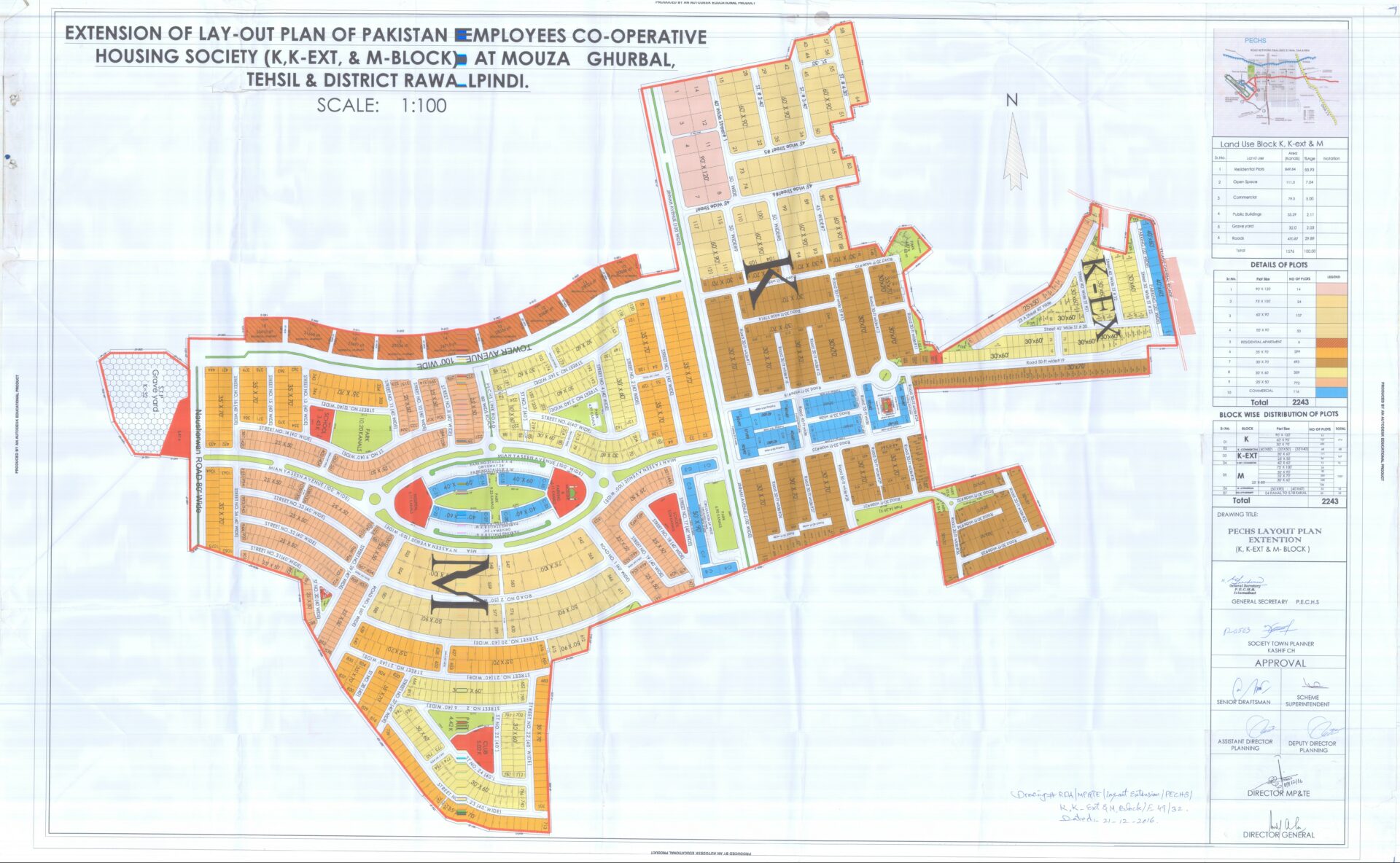 PECHS is located on the Fateh Jang Road. PECHS Islamabad lies at the distance of 25 Kilometer from the zero points and 30 minutes away from Kashmir Highway. This society is at 15 minute drive from Motorway Chowk of Islamabad.
Sector H 19 Islamabad is located in the east of PECHS Islamabad while the New Air Port of Islamabad is towards the South of PECHS Islamabad.
Let's Get Started
WE ARE READY TO SERVE YOU IN REAL ESTATE.!