Beautiful societies in an ideal location, Gulberg Greens Islamabad is presently accepting reservations. Gulberg claimed to have previously given you a green and serene environment. In 2007, the society gained notoriety, and it now consists of several entirely constructed blocks with unequalled amenities. In addition, it is a Pakistani Intelligence Bureau program with outstanding security standards.
The Intelligence Bureau Employees Cooperative Housing Scheme (IBECHS) started this wonderful housing society initiative in 2005. IBECHS Phase III, Islamabad is another name for the project. It reflects the importance of a well-executed project that provides maximum security for the occupants in minds.
Location of Gulberg Greens
Gulberg Greens Islamabad is in a prime location on the main Islamabad Expressway, with connections to Rawalpindi and Islamabad. Gulberg Greens is the only housing society in the area to benefit from such a favorable location.
Gulberg Homes Islamabad is about 12 kilometers or 10 minutes from Zero Point, 14 kilometers from Abpara Market, 8 kilometers from Civil Lines, and 15 kilometers from T Chowk Rawat. An underpass can also reach it from Chak Shahzad and Naval Anchorage.
NOC and Permits for Gulberg Greens Garden
CDA authorized the layout plan for the Gulberg Greens Islamabad Project in 2011 and issued the official NOC in 2012.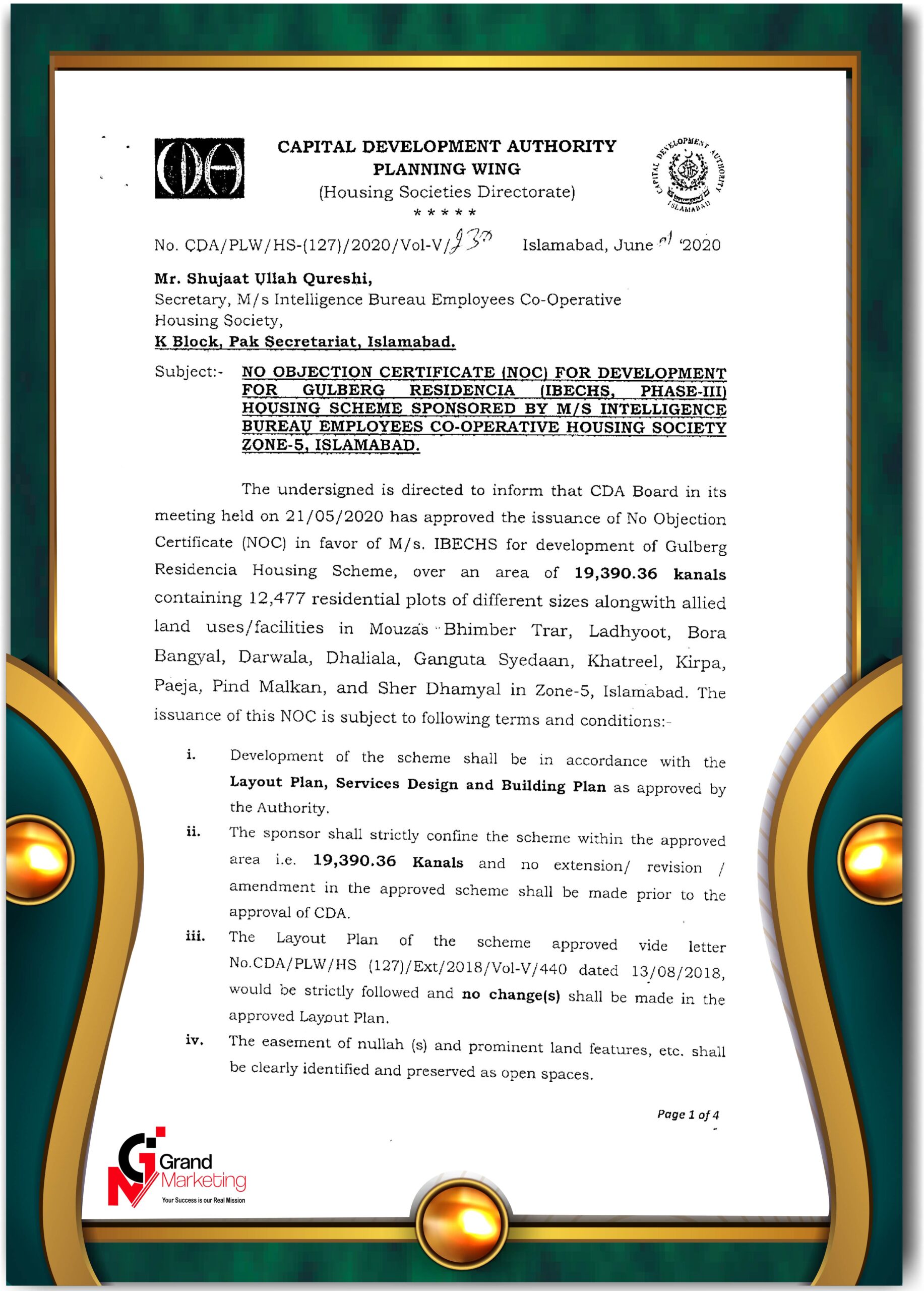 The Gulberg Greens Master Plan is based on current needs. Although it covers a wide area, most of it is in lush foliage. The green-covered gardens and parks are a delight to behold. The society's natural environment is ensured by planting fifty thousand flowers and more than three lac trees.
The Gulberg Greens Master Plan is a perfect blend of technology and nature. It is, specifically, the New Islamabad mini-city. It is made up of the following components as a whole:
Request for

DISCOUNT

Booking
1st Floor RBS Tower, Business Park, Gulberg Greens, Islamabad, 44000, Pakistan

+92 (331) 111-0900

info@GrandMarketing.com.pk
View our Latest Projects prospectus of
brochure for an easy to know Price Plans on
all of the projects offer.
Request for

DISCOUNT

Booking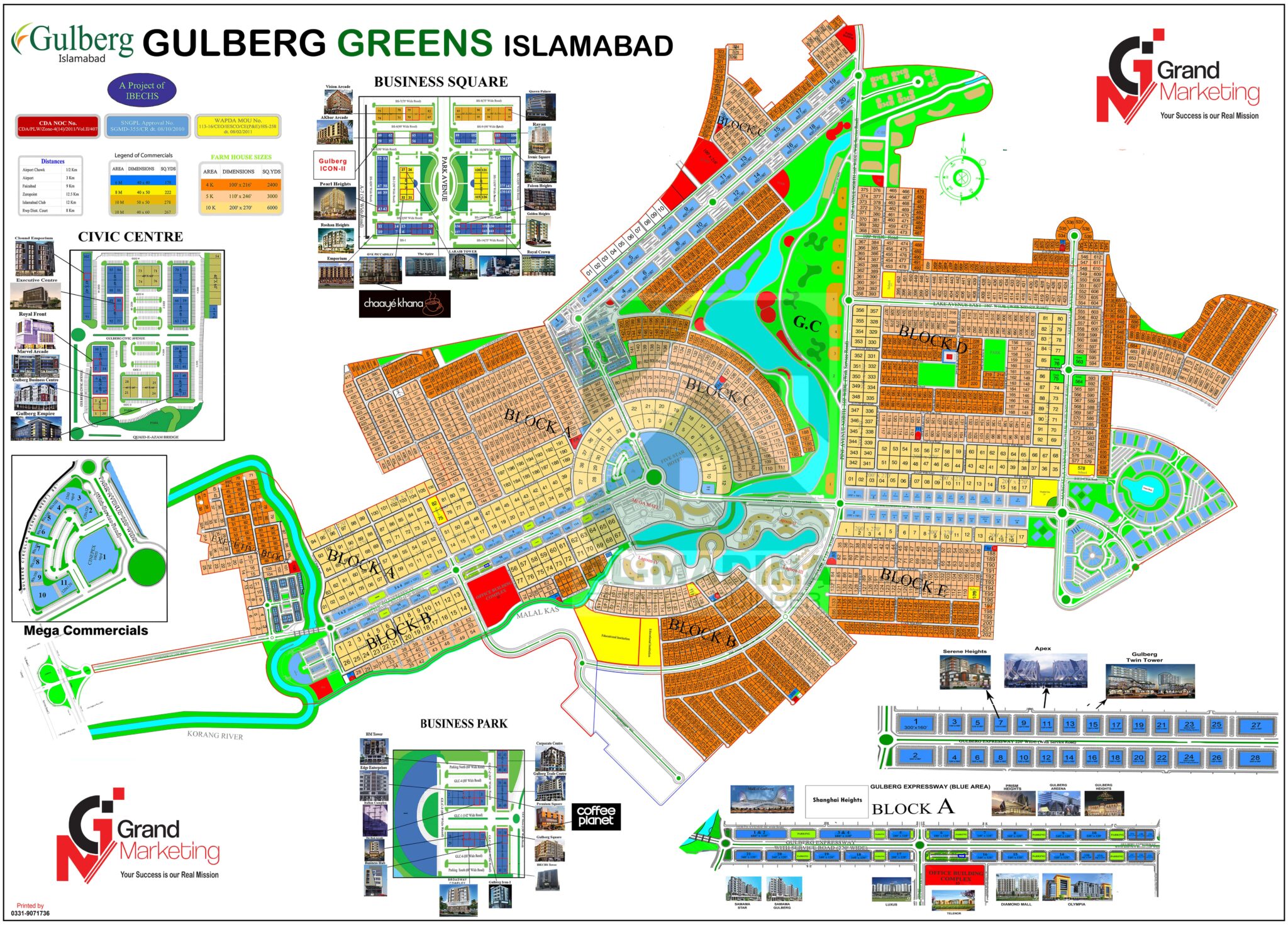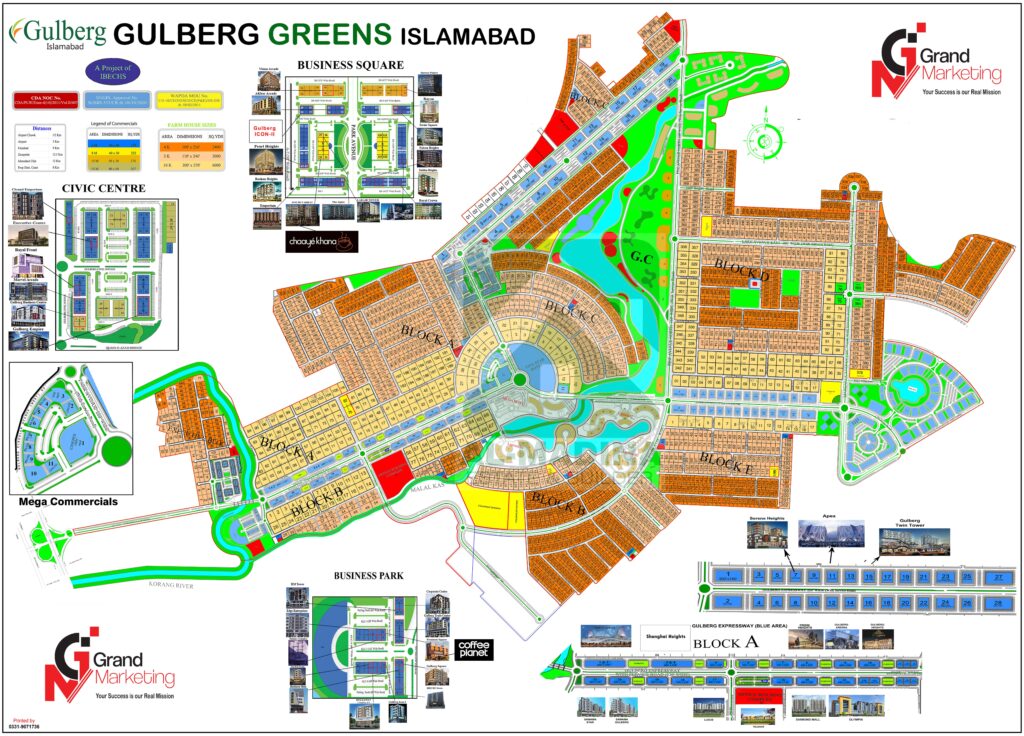 Blocks in Gulberg Residencia
Gulberg Residencia is one of the most happening housing societies in Islamabad. This is due to the fact that development work is ongoing in various blocks.
While the developer is in the process to clear the litigated land, it also has a backup plan to adjust the plot owners in new blocks.
Moreover, the launch of a new map is expected soon. The final map by the developer is currently with the Capital Development Authority for approval.
If you've already invested in Gulberg Residencia or looking to invest here, here's an update on the status of each block.
Here's an update about Gulberg Residencia's revised map.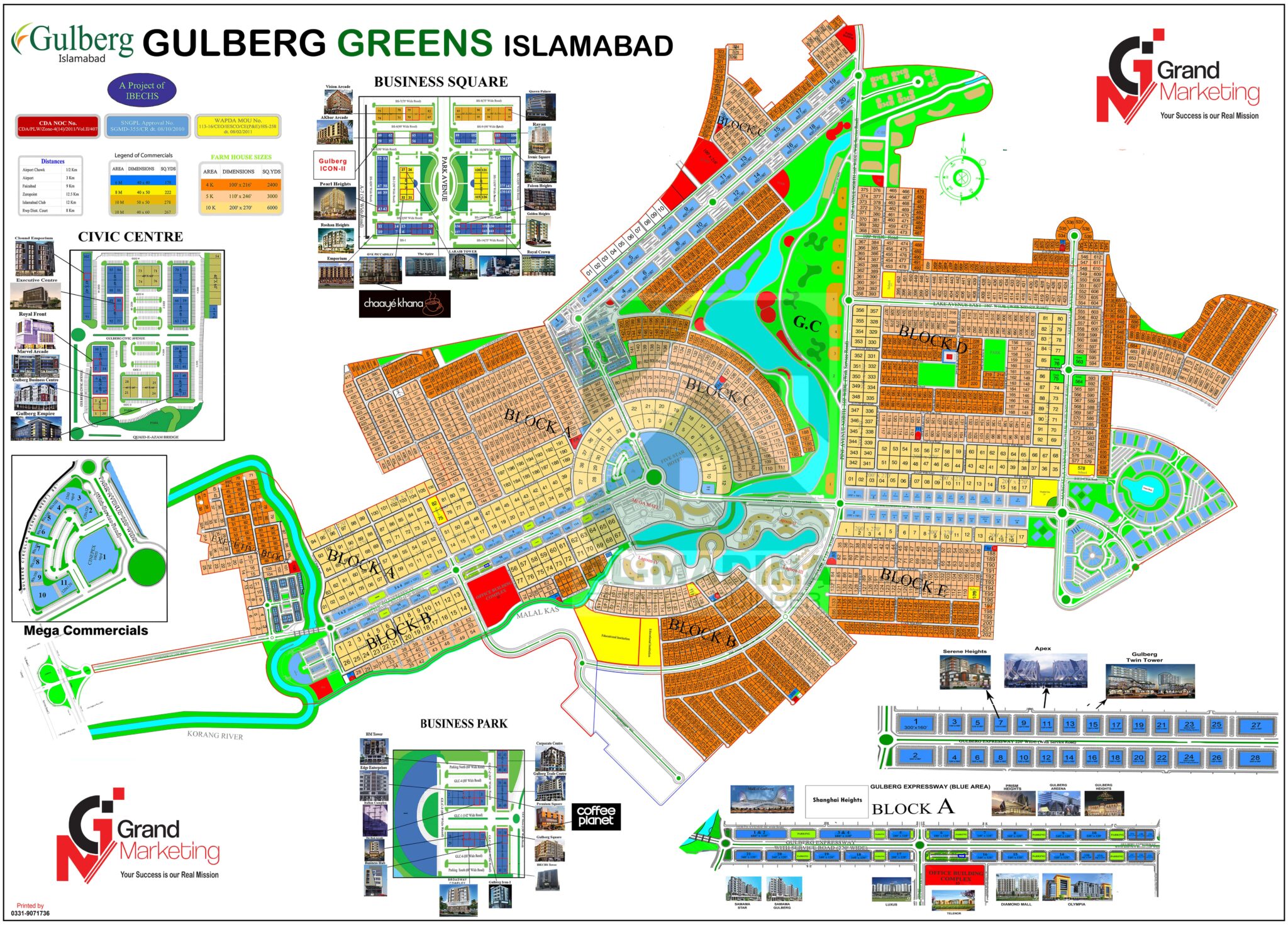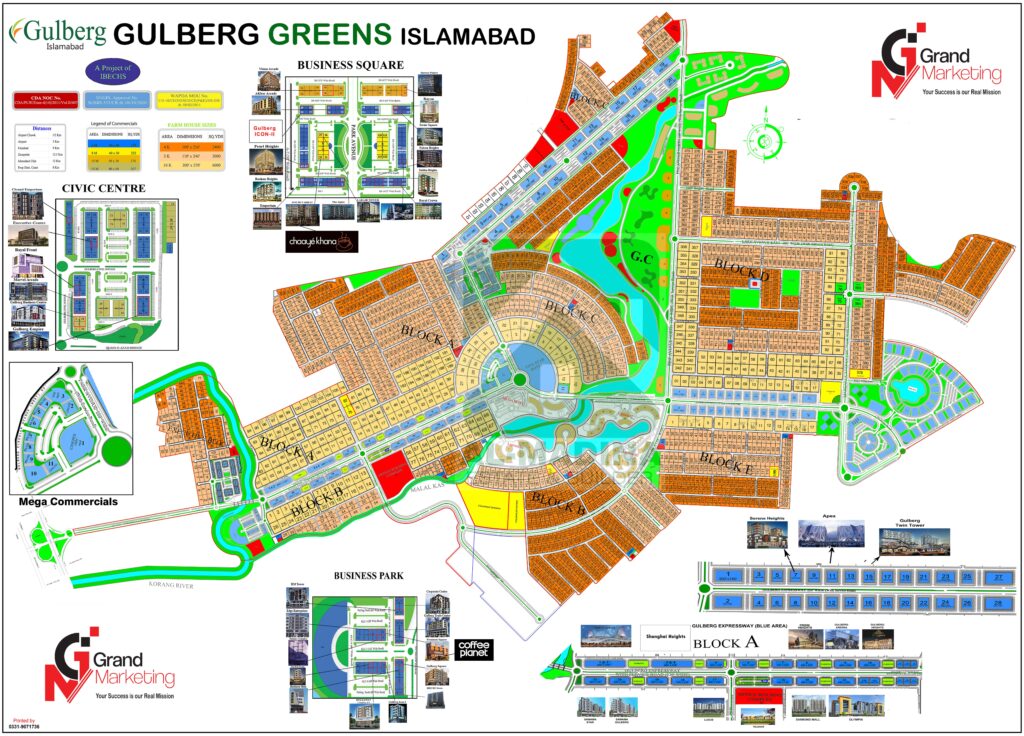 Gulberg Greens are a fascinating Real estate project developing with a fast pace in limited time period. It has a strong investment potential as well as all the required facilities for a house. So, Gulberg Greens can be a good decision to buy the plot.
Let's Get Started
WE ARE READY TO SERVE YOU IN REAL ESTATE.!